Tuesday, 02 February 2016
Meet Rachel.. our
FAB

wedding and event coordinator!

Today on the blog, Michelle and I wanted to give you a very belated formal introduction to our amazing newest team member, Rachel! Rachel has assisted us with events since this past wedding season, and we are so excited to share more about her journey into weddings and events! She's started off the right way by…
Taking the WPIC Course!
Read more about Rachel's journey, in her own words, into the Toronto events scene below!
"This past weekend marked a very important one for me for a variety of reasons. Just so you lovely readers have an idea of who I am, I am a graduate of theatre studies where I completed a four year program. Yes—my first love entailed acting and appearing on stages. I do believe that my innate ability to entertain crowds will never be a lost trait. However, in my first year I had a professor that began our first day of class with a life changing statement.
"If ANY of you in this class do not wake up every morning and want to act, DO NOT STAY IN THIS INDUSTRY."
This was the best career advice I could ever receive since it resonated with any serious career that I would choose. To be honest, after he said those words, something deep down changed for me. Suddenly I became realistic with my goals and knew I could not see myself pursuing a career in the business of acting. However I was now in the predicament of not having a single clue of what I wanted to do for a living, which is what led me to finishing and eventually graduating.
In 2012, two years after my brother proposed to my now sister-in-law, I decided I would plan and execute a beach themed bridal shower for her as my own "welcome to the family" present. During the event, I received many compliments on the smoothness of the event. The event planning career seed was then planted, but I still had a million reservations. Especially since this was the only event I had planned!
Then in 2014, I successfully planned and executed my mother's surprise birthday (featuring a Halloween style theme). It was a (literal) glowing success. I think the moment I saw tears of gratitude streaming down my mother's face, as she walked into the house, sparked an idea—why not make this my livelihood?
Many event coordinators will tell you that they started off in the field because they began planning events in their private life and decided to make it a career option. My reasons started along a similar line and once I got an idea of how much background work is involved in the planning process, my excitement only grew. I also realized I needed to educate myself. To be a true planner both the education and practical experience has to be there. WPIC course
With the support of Alisha and Michelle, I completed The Wedding Planner Institute of Canada course this weekend and let me just say that both days were heavily lengthy, ranging ten to eleven hours on each day (breaks included). This goes without saying that my instructor, Melissa Nowakowski (Creative Director at Et Løfte Events) was engaging, articulate, detailed and thorough with every section of the course. wpic course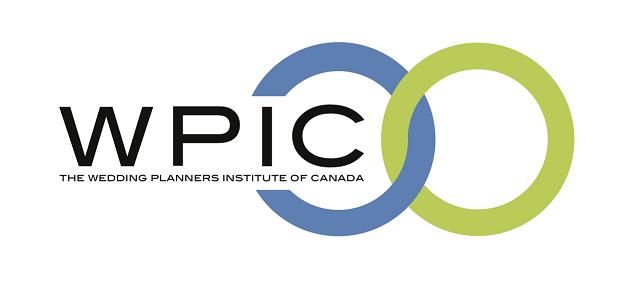 For those of you that may not know, The Professional Wedding Consultant & Coordinator Course teaches its students the ins and outs of either establishing their own wedding planning business or how to get hired by an event planning company. The course also details the cultural and religious traditions associated with weddings, proper etiquette, how to plan and execute the entire wedding process, the importance of networking with other coordinators/vendors in the industry, and the strategic method of marketing yourself and your business. wpic course
What have I taken from the WPIC course?
Not only has the WPIC course clarified endless questions that only many years of experience could answer, but I walked out of that classroom on Sunday evening with such confidence in my abilities and talents as an event coordinator. For example, if someone were to ask me what a proper wedding invitation and a "Save the Date" card should look like before taking this course, I would not have known how to reply. Other questions I had were: what should a proper table setting look like? Why is white traditionally chosen as the color of the bride's wedding dress? What is an emergency kit and what items should be included? Fortunately, by the end of the course these were all answered for me!
Melissa Nowakowski, thank you once again for all of your help this weekend. Your passion and love for this industry truly shows in your teaching methods. The WPIC course is the starting point for everyone interested in the wedding planning industry, and I would highly recommend checking it out!"
Michelle and I are so happy to have Rachel as a part of our team! We also appreciate that she believes in continuing education as much as we do! To set up an initial meeting with our experienced and properly educated team of professionals, contact us today! We are so stoked to meet you!